back
---
Epileptogenesis & Epilepsy Network
"from genes synapses and circuitries
to pave the way for novel drugs & therapeutic strategies"
---
Upcoming Events
- more information on 2023 events coming soon -
---
Latest News & Events
23-24 September 2022 | Lisbon, Portugal
3rd EpiEpiNet Annual Meeting
. .
19-20 September 2022 | Rome, Italy
Workshop
"Synaptic Function in epileptic disorders: from basic research to clinical implications"
Workshop program
. .
24 July 2022 | At Doca Lisboa | For General Public
25 July 2022 | At iMM | For Researchers
Raising awareness on epilepsy & Building the future of epilepsy research
with Sail for Epilepsy & Liga Portuguesa contra a Epilepsia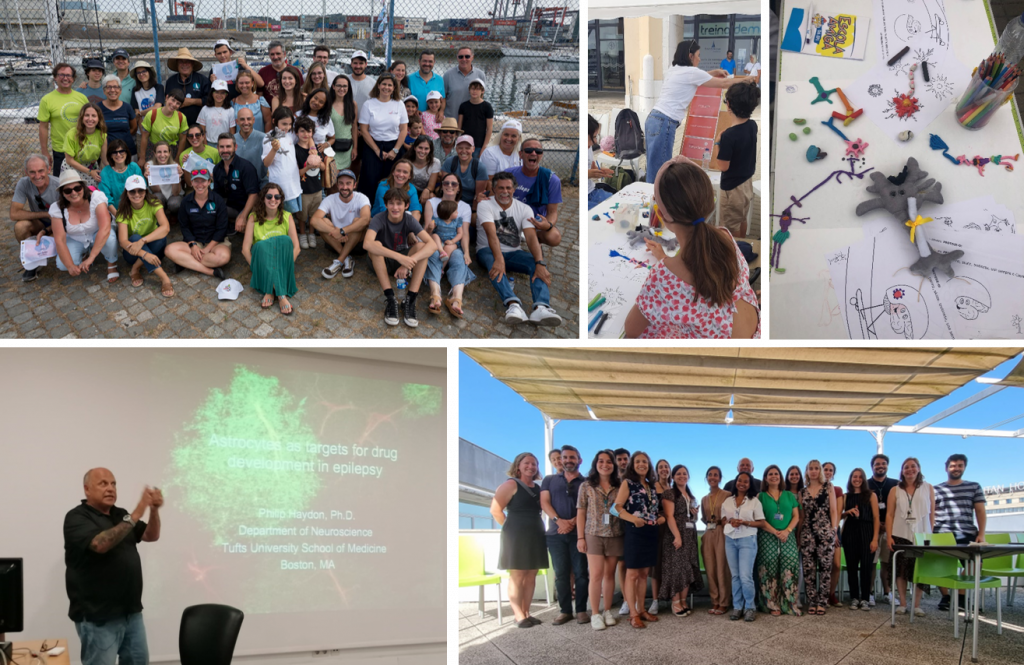 Sail for Epilepsy on national news - see here
. .
20 - 24 June 2022 | Summer School at Lund, Sweden
"Optogenetics and chemogenetics in epilepsy research"
. .
25 March 2022 | Round Table in Lisbon, Portugal
Cid dos Santos Auditory FMUL & Zoom | Language: Portuguese
"Epilepsies in a school context"
What is epilepsy? How to detect and act in case of seizures? How to communicate?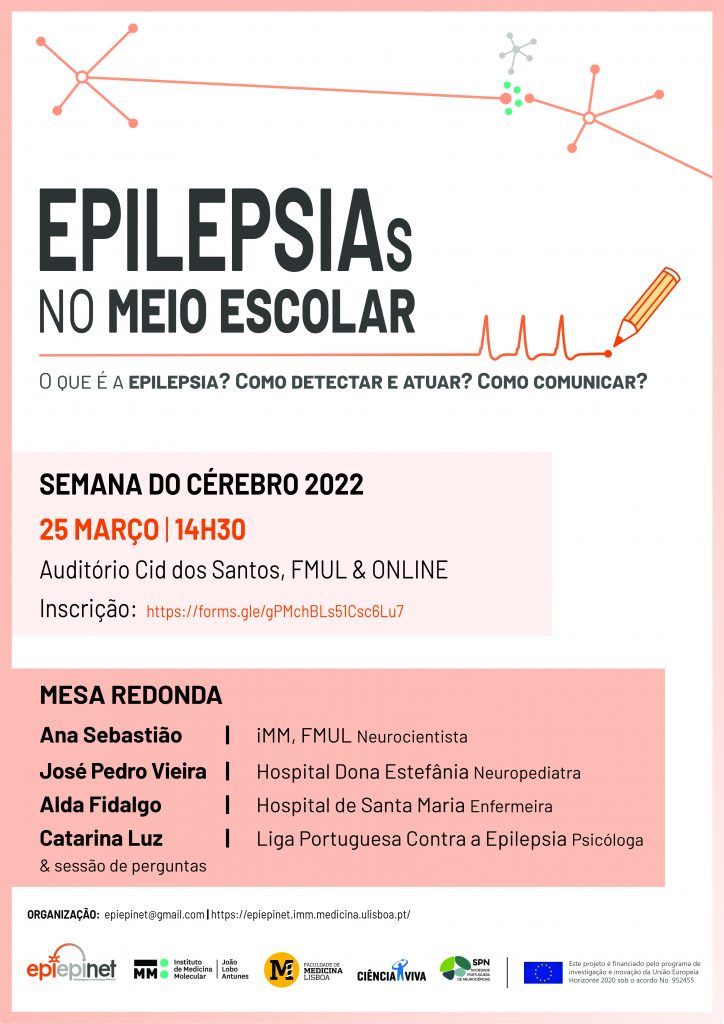 A scientist, a neuro pediatrician, a nurse and a psychologist get ready to talk! The result?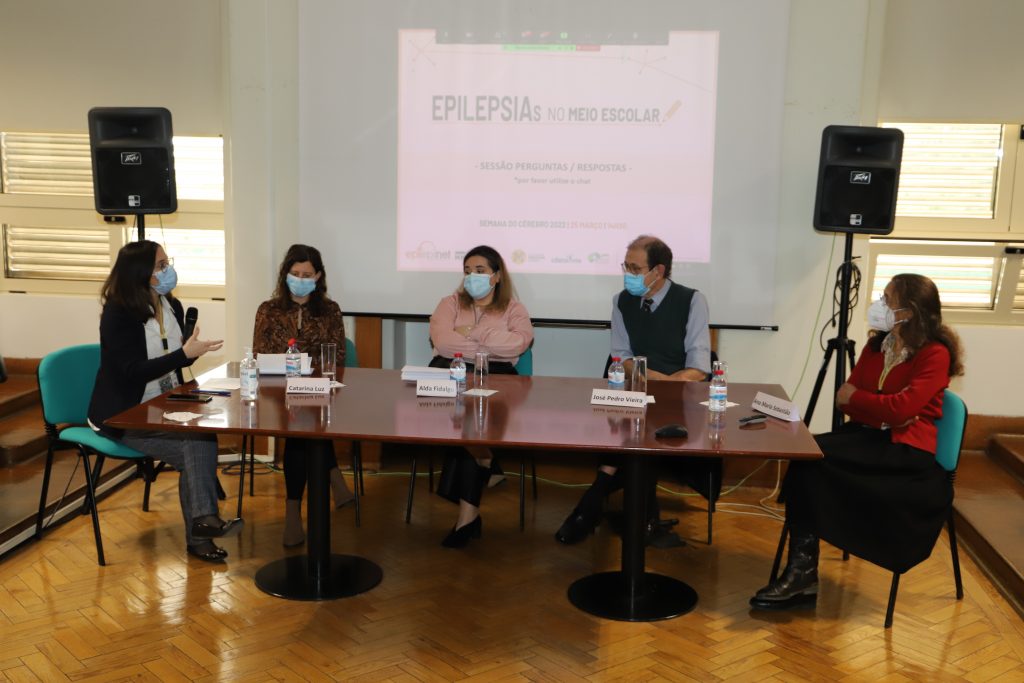 . .
23 & 24 Nov 2021 | Workshop
"Neuropathology of epilepsy:
from experimental models to human disease tissue"
In the 1st Workshop organized by Professor Eleonora Aronica and Professor Erwin van Vliet (Amsterdam Medical Centre) we could not gather in person in Amsterdam, but we found a good alternative:
Used a novel digital pathology platform to learn interactively about histological hallmarks and seizures, epileptogenesis and its consequences.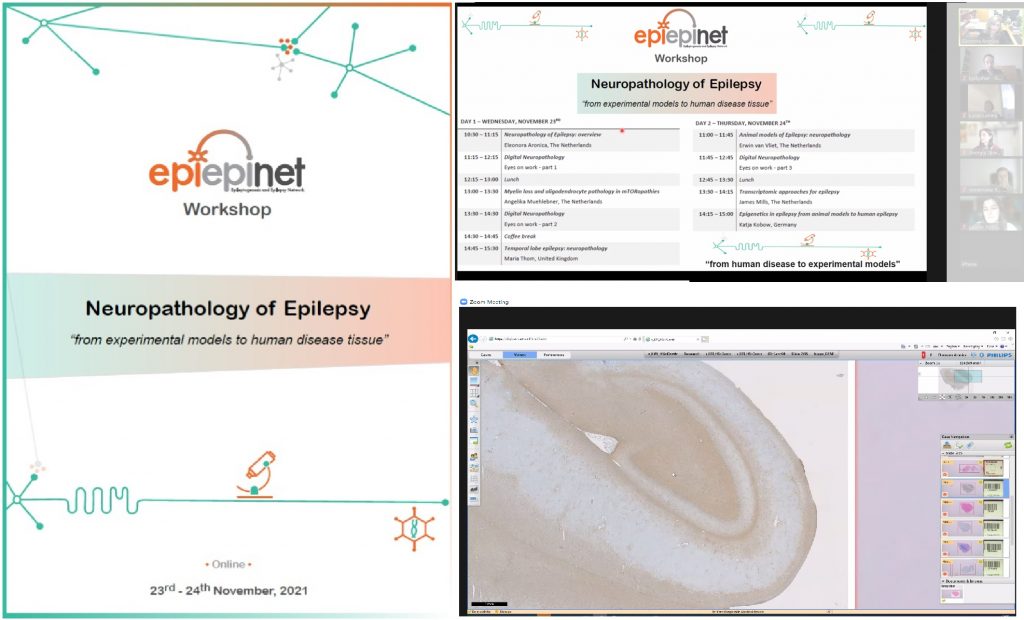 Thanks to thank all the speakers and participants.
In 2022, there will be more actions. Stay tuned!
. .
27-Sep-2021 / 01-Oct-2021 | Summer School at Costa da Caparica, Portugal
"Trends and challenges in epilepsy research"
This Summer School brought together outstanding scientists, clinical experts and early stage researchers to debate the state of art and current challenges in epilepsy(ies) treatment and research.
Held as an hybrid event, the in-person event took place in Portugal, surrounded by the beautiful Autumn sun, waves and beaches of Costa da Caparica. This allowed us to discuss science and build bridges to boost research in epilepsies in an outstanding and relaxing environment.
A special acknowledgement to all the participants and, particularly, to our Speakers.
for Speaker details check For Researchers > Summer Schools
Stay tuned for future events like this one!
---
Other Posts
Rett Syndrome is a rare neurological disorder.
At EpiEpiNet, one of our focus is to understand how neuronal development and function is impaired in Rett Syndrome.
In the context of the Rare Disease Month, we share with you some of the research studies where EpiEpiNet researchers participated!
Check it in: For Society > Rare Diseases.

Our Mission:
"Promote Collaborative multidisciplinary & translational research in epilepsy"
"Promote public awareness on epilepsy caregiving &
research to patient communication"
---
Who are we?
4 European Research Institutions came together to build EpiEpiNet:

---
About the cover: Adaptation of a microscopy image of a mouse brain section stained with the nuclear marker DAPI. A mosaic containing the hippocampus is shown.
Acknowledgement: Leonor Rodrigues, Ana Sebastião Laboratory, iMM
---
Our Funding:



Do you want to be updated on upcoming events and on the research we do?
Do you want to collaborate with us?
Follow us on Twitter: @epiepinet
Visit us on Facebook: EpiEpi Net
Network with us on LinkedIn: epiepinet
Keep track of our Youtube channel
E-mail us: epiepinet@gmail.com /
anaseb@medicina.ulisboa.pt (project coordinator)